Modern technology is wonderful for the busy professional. For today's doctors and healthcare providers, having patient data available for instant recall is a necessity. With the increasing workload and documentation requirements, electronic health records (EHRs) are no longer optional. Most practices have embraced the EHR with open arms. After the initial learning curve, many providers find them to be more convenient than paper records, and much easier to access. There are multiple companies out there that will provide an EHR service, and for the most part, they are all user-friendly and reliable.
The issue that these companies will not address is security. Sure, their systems require a login and password to access, but they do not protect the security of your practices IT infrastructure. Maintaining the highest levels of security, while allowing authorized employees to easily access patient data, requires an IT support company that understands the unique needs of healthcare systems.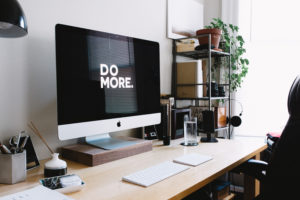 Information security is potentially one of the most important topics in the world of medical records administration. Not only is the provider liable for any damages caused by unauthorized access to patient data, they are subject to security audits that verify the practice is compliant with HIPAA guidelines. The logistics of network security is complicated, it is important that your practice finds a reliable IT support company.
KnectIT AZ Consulting is the leading authority in network support and service. They are not just another IT company that acts like they can meet the needs of medical practices. They specialize in the administration of healthcare systems and meeting the needs of their clients. You worked hard for your license, you're maybe even still paying off those medical school student loans. Don't leave everything you've worked for in the hands of a company that does not understand the strict requirements of state and federal regulations governing medical information. Focus on what you do best, treating your patients. Let KnectIT AZ focus on keeping your practice running.